Social Studies 3rd Place Team. Congratulations!!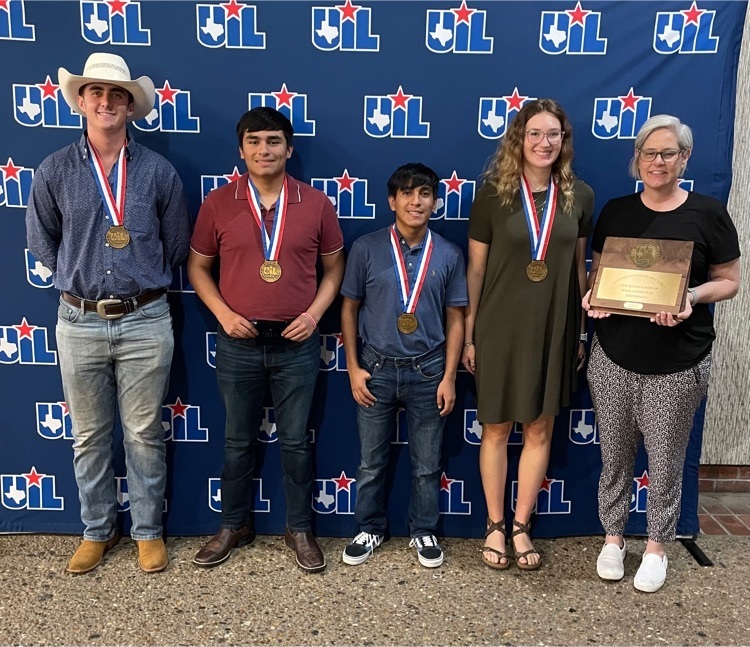 5th place Ready Writing. Congratulations!!!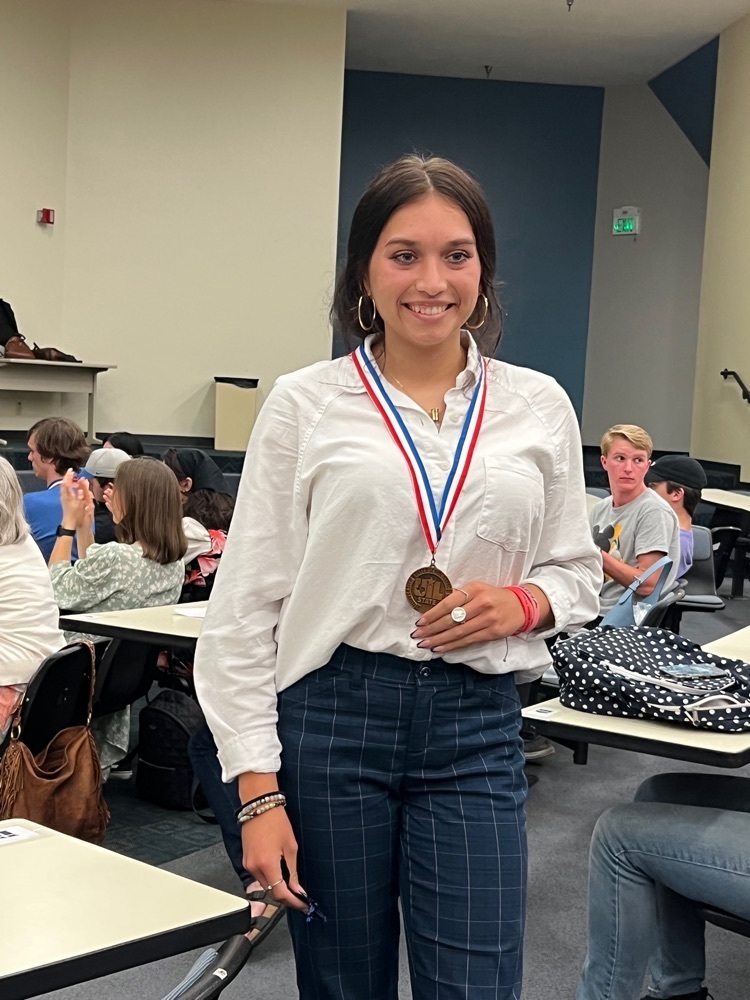 Number Sense individual results Blake 2nd Mason 3rd Skyler 4th

Number Sense State Champions!!!

State UIL bound!! Good luck to all students and coaches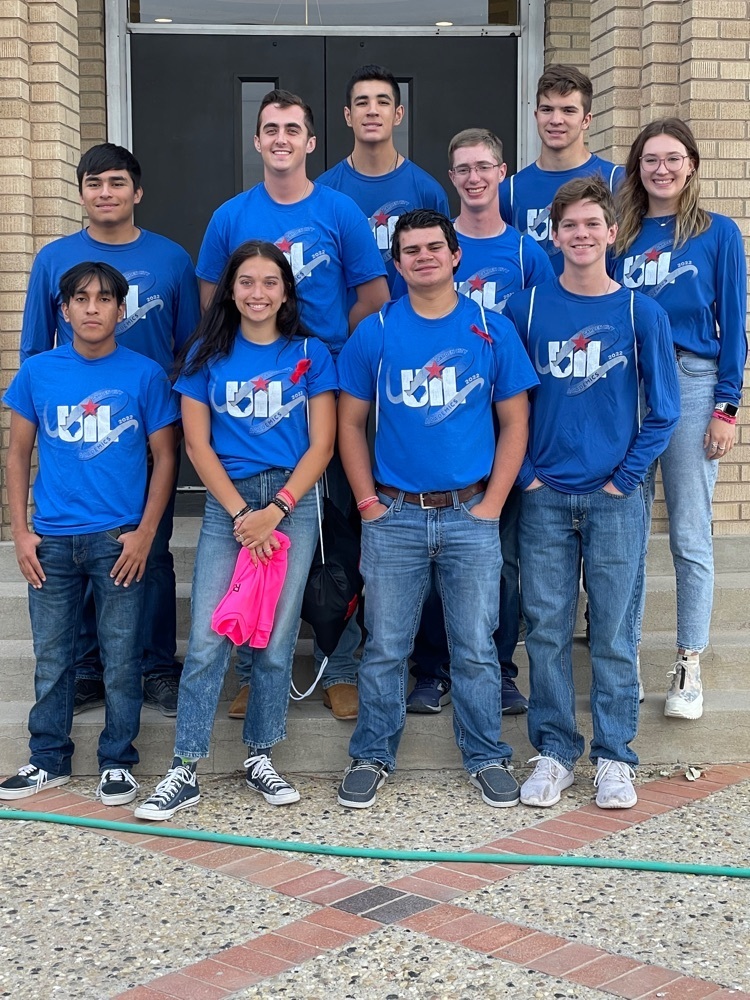 Reminder: Coach Jones needs shirt sizes for this summer's athletic camps. Please email a shirt size to
jdjones@gckats.net
so we can get those shirts ordered by Friday, May 6.

Glasscock County FFA Members attended the El Rancho District FFA Banquet last night and were recognized for their many accomplishments this year! We also had a talent participant and three officer candidates! Here are the results from last night! Abbie Garza- 1st place talent Brock Braden- Advanced to the next phase of the area officer process Walton Marshall- 2022-23 El Rancho District Sentinel Levi Easterling- 2022-23 El Rancho District Reporter Be sure to congratulate all of these students on their hard work!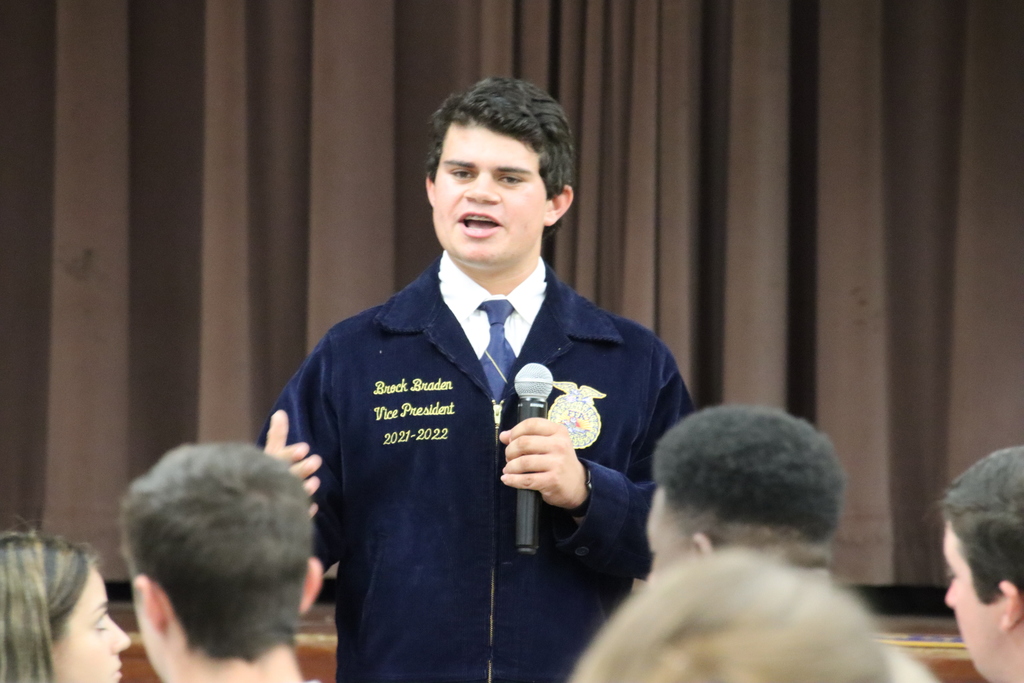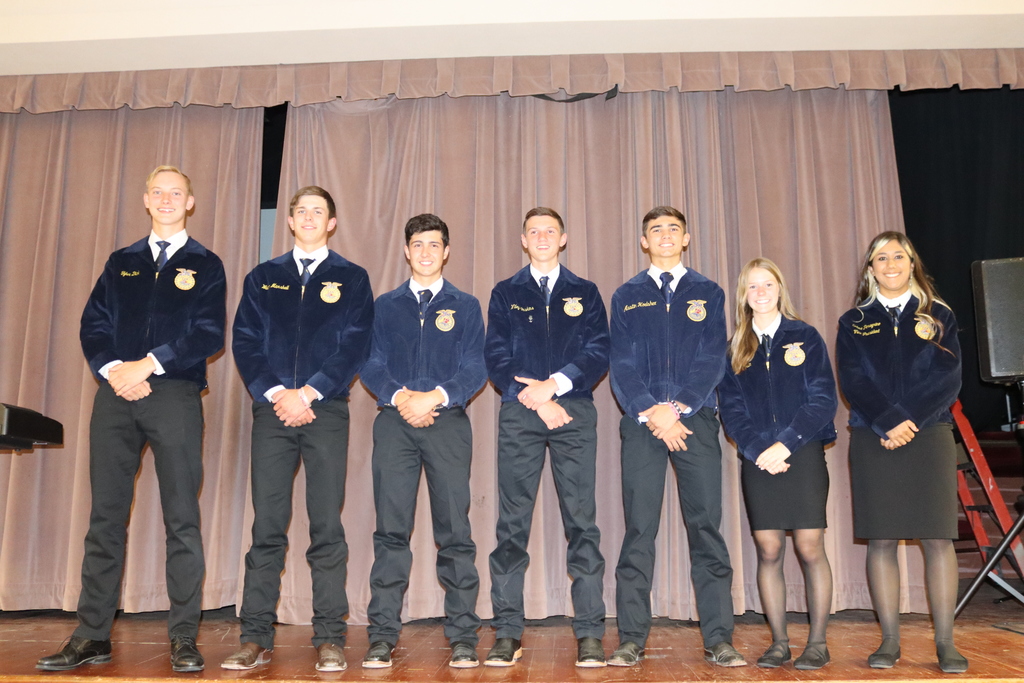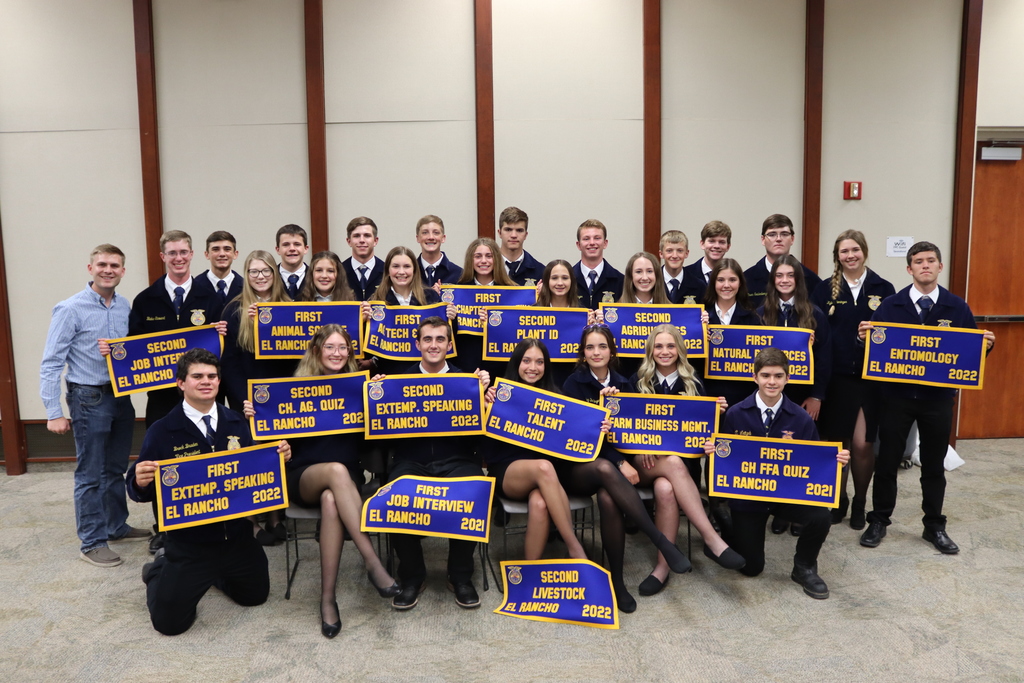 Christopher, Brock, Blake, and Weston competed at the Texas FFA State Farm Business Management contest on Friday. They performed very well! The team finished 13th out of 60 teams! Proud of these young men!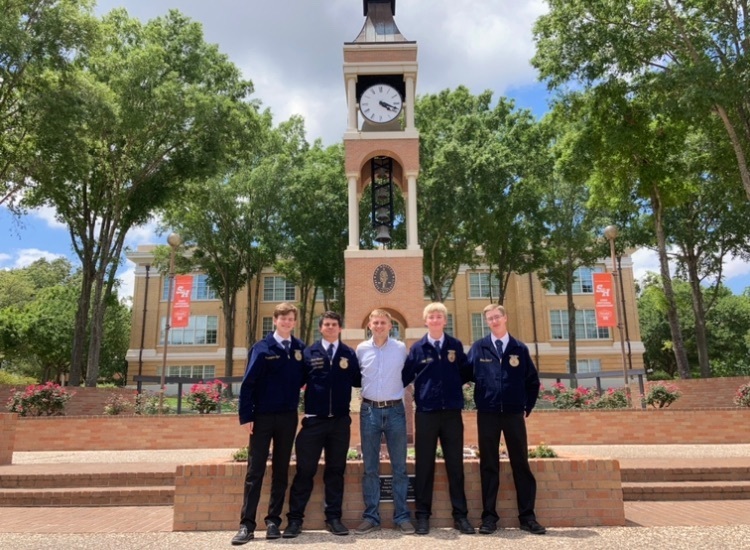 GCKat Summer Athletic Camps (2nd-9th grade) info:
https://5il.co/19qfk
*IMPORTANT* If your child plans on attending, I need shirt sizes ASAP to get the order in. Please email the size to:
jdjones@gckats.net
. You may turn in your form to a coach or school office.

🚨GCKat 🏅Meet Day🚨 Day 1 🏆Region I-1A Championships🏆 📍South Plains College, Levelland Let's go Kats! #GCPride🔴⚫️

Wish these guys luck! They are traveling to Sam Houston State to compete in the Texas State FFA Farm Business Management contest!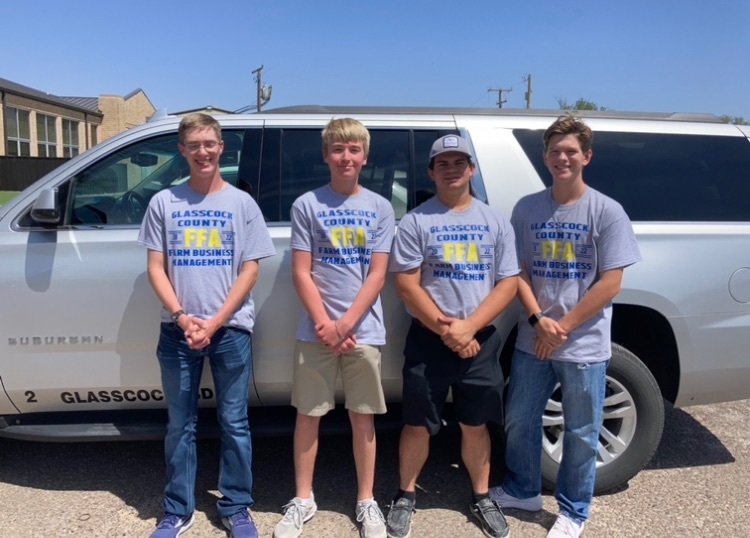 Coach Hoch's classes were honored to welcome former Lady Kat, Jaedon Gass, as a guest speaker today. Jaedon is serving as Angelo State University Ambassador. She spoke to Sophomores, Juniors, and Seniors today about Angelo State, their scholarship opportunities, getting involved in student activities, and Angelo State's education department. It was a very informative and well-spoken presentation. Super exciting to see one our former students excelling in college and very thankful she came to give current students some first-hand information!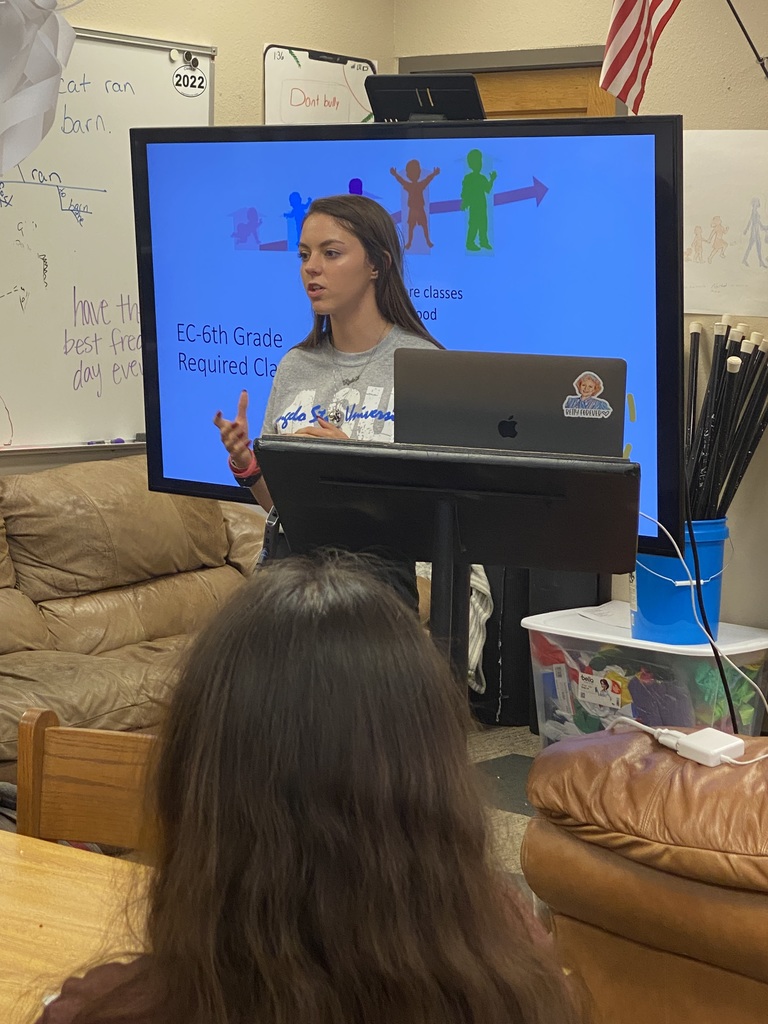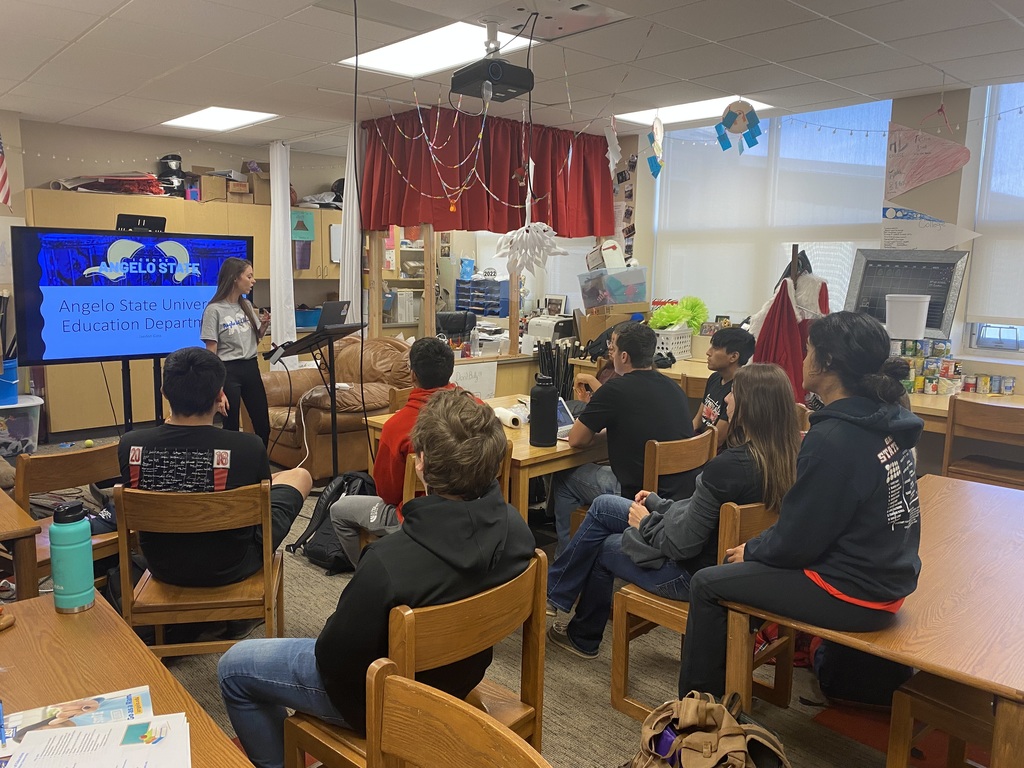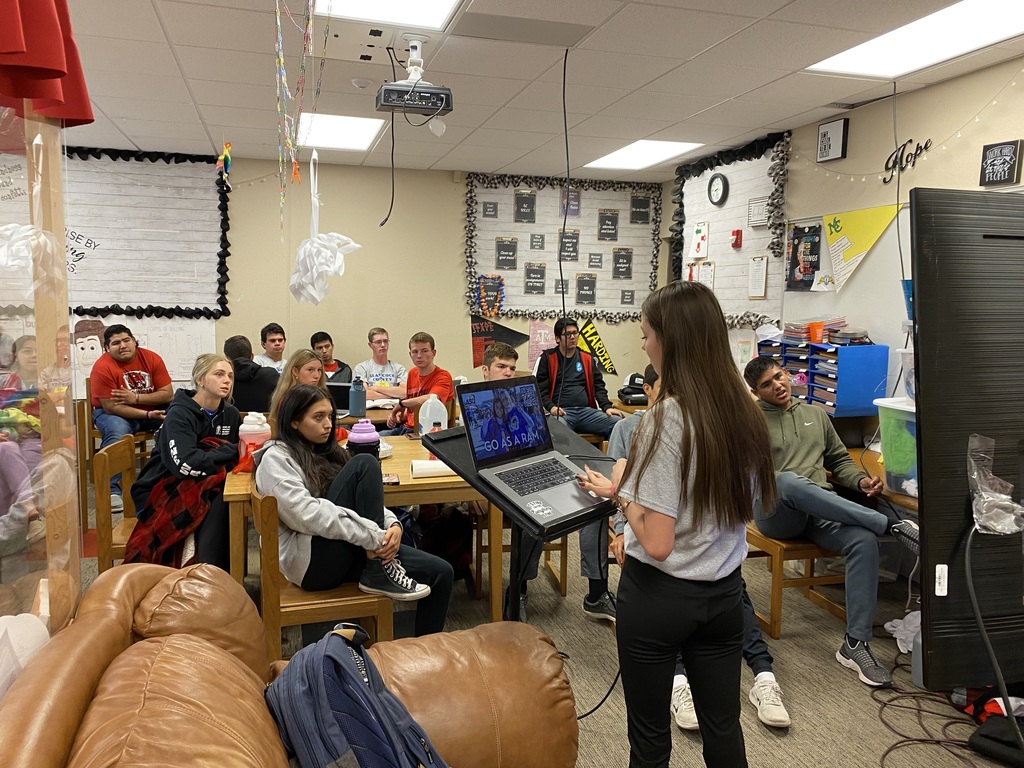 Monday the Jr High Golf Team traveled to Big Lake to play in the Reagan County Jr High Golf Tournament. On the boys side Karson Lowery Finished 2nd medalist. On the Girls side Kegan Batla was 1st , Tatum Braden was 2nd and Katie Braden Finished 3rd

JH Tennis Update: Due to the amount of matches we will have, JH District Tennis will be moved to Saturday, May 7th starting at 8 AM. It was originally scheduled for Monday, May 2nd.

Glasscock County FFA members competed at the El Rancho District public speaking events and had a very good day! All of the speakers will advance to the Area contest in May! Here are the results: 1st Place Extemporaneous- Brock Braden 2nd Place Extemporaneous- Jim Kinnibrugh 1st Place Natural Resources Prepared- Lacy Seidenberger 1st Place Animal Science Prepared- Walton Marshall 1st Place Ag Tech Prepared- Karly Baker 2nd Place Agribusiness Prepared- Tatum Braden Be sure to congratulate these students when you see them!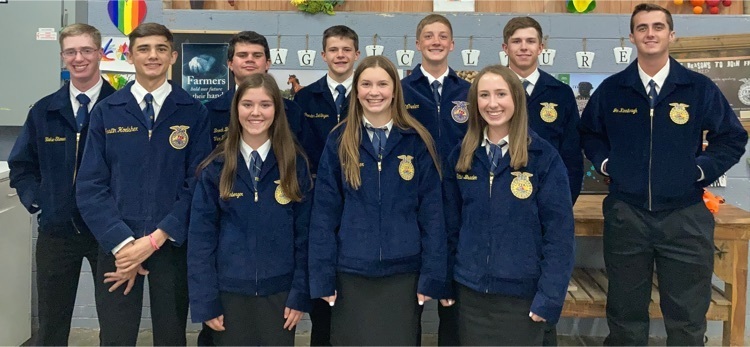 The GC UIL Academic team are Regional Runner-up!! Congratulations to the students and coaches.

The GC UIL Academic Team competed at the Regional Meet on Friday. We have 10 students competing at the State Meet on May 6th and 7th. Congratulations to the students and coaches. Here are the team and individual results.
https://5il.co/19b2f

"An entire sea of water cannot sink a ship unless it gets inside the ship. Similarly, the negativity of the world cannot put you down unless you allow it to get inside you." - Unknown #GCKatCovenants #GCPrideFriday #GCPride